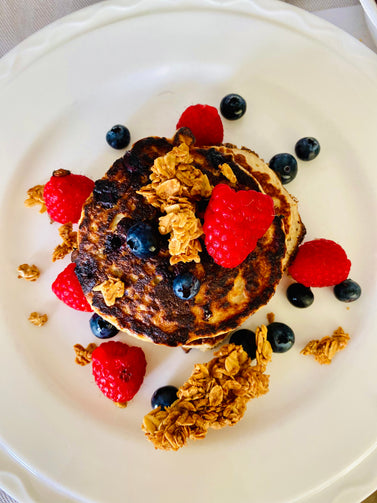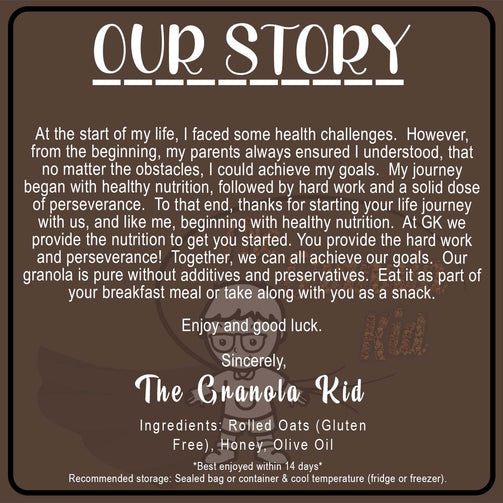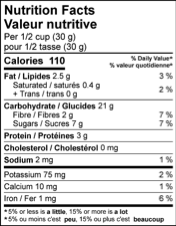 Oat & Honey Granola - Naked
Oat & Honey Granola - Naked
Regular price

$10.00

Sale price

$11.00

Currently Out of Stock, Please Check Back
Conquer Your Day with Our Three-Ingredient Granola Mix: 
Just three ingredients, gluten free oats, olive oil and honey - it's simple yet powerful enough to help you conquer your day. 

Perfect for those that need to be mindful of sugar content with only 7g of sugar for every half cup of granola.

Packed with nutrients and flavor.
Try our three-ingredient all natural granola mix today and feel the difference in your energy and focus!
Best enjoyed within 14 days
Recommended Storage: Sealed bag / container in cool temperature (fridge or freezer)
Couldn't load pickup availability
Best ever
Amazing taste so good highly recommend
Thanks so much for your feedback and support. Keep crunching
Great to hear,, thanks so much!
Amazing!!!
I love Granola Kid granola….it is my go to breakfast with Greek yogurt and some berries or sliced banana.
Hi Chris, thanks for the feedback. Keep on crunching
Excellent!
The granola was so tasty! Can't wait to order again
Hi Aalia, thanks so much for the feedback. Thanks for supporting by business .
A Little Sweet, But No Nuts.
Hello, this Rob from Vancouver, Canada. I enjoy the Naked Granola, as it does not contain nuts as I develop kidney stones and have to watch your diet. These are the common oxalate ones that the majority of the stone population gets. Simple, 3 ingredients, and you can taste them. A little too sweet as we should try to reduce sugar as much as possible, but tasty! Honey is sugar by the way. I enjoy it, but less sweetness would be perfect. And, I know a lot of people that can't have nuts, these fit the bill!
Hi Robert, thanks for your valuable feedback. Much appreciated and thank you for supporting my business.