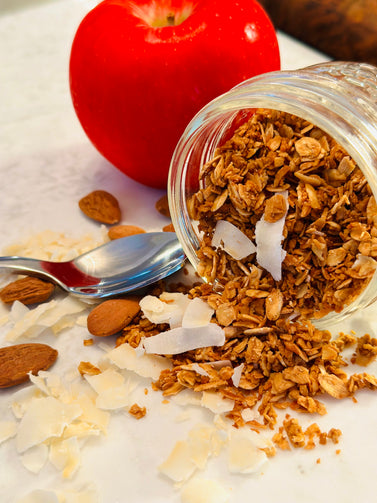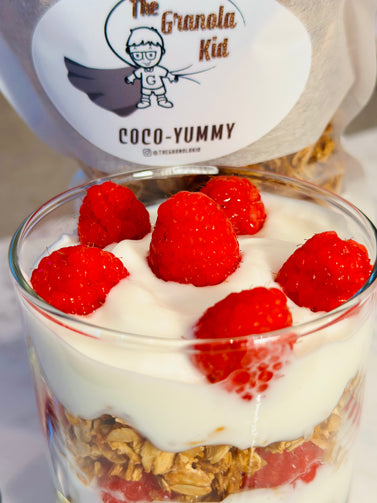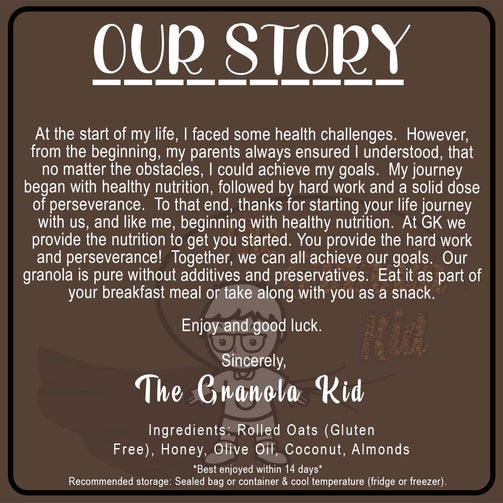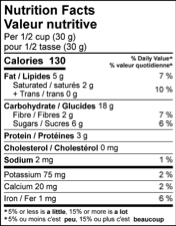 Coconut & Almond Granola - Coco-Yummy
Coconut & Almond Granola - Coco-Yummy
Regular price

$11.00

Sale price

$12.00

Currently Out of Stock, Please Check Back
Packed with coconut and almonds, it has a delicious, satisfying flavor that will keep you going throughout the day. A real energy booster for your busy day, it will keep you energized and ready to tackle the small and big challenges. 
Made with gluten-free oats, honey, coconut, almonds, and olive oil

Packed with coconut and almonds for a delicious, satisfying flavor
Contains healthy fats and complex carbohydrates to keep you energized and focused
Best enjoyed within 14 days
Recommended Storage: Sealed bag / container in cool temperature (fridge or freezer)
Couldn't load pickup availability
The most delicious granola I have tasted in a long time.
Hi Peter,
Thanks for the wonderful feedback. Really appreciate the support. Keep crunching
Love it!
Tastes great, not too sweet and very fresh!
Quick delivery as well 👍🏻👍🏻
Love It!!
I have been a pretty steady customer for the last few months and the granola is fantastic and is always delivered quickly.
As long as you keep making it, I'll keep buying it!!
Thanks for being such a great customer - keep crunching
5 Star Granola!!
This is our go-to healthy, delicious and satisfying snack. The Granola Kid has created granola unlike any I've ever tasted before! Not too sweet, crunchy and packed with flavour. The Coco Yummy and Dark & Dreamy Chocolate are our favourites!
Delicious and addictive!
This is excellent granola. I can't stop eating it.
Not too sweet, nice and crunchy. What a great snack and healthy breakfast.
Hi Elizabeth, thanks for the wonderful feedback and continued support.
Sincerely,
Zamaan (aka: The Granola Kid)